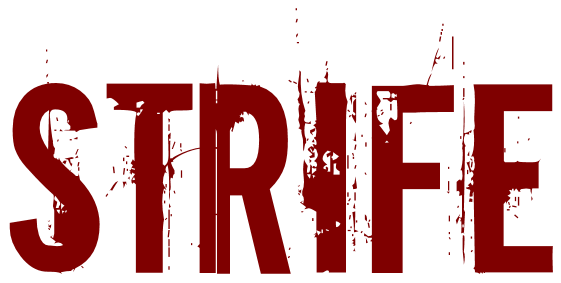 ---
Strife is a in-development game by Fenrier that's still in alpha stage as 01/27/2015 (MM-DD-YY) created on ROBLOX. It is a black magic style PvP game where the players welds ultimate weapons from three different classes: Defensive, Offensive and Support. Each class contains it's disvantages and advantages, and therefore, contains unique abilities for each weapon in that specific class. The classes' kind of weapons are in a variety from swords to guns to magics, and as how said before, contains unique abilities. The game is free-to-play so far, altho the game might have pay-to-have features such as premium classes or boosters on the future development of Strife.
---
Ad blocker interference detected!
Wikia is a free-to-use site that makes money from advertising. We have a modified experience for viewers using ad blockers

Wikia is not accessible if you've made further modifications. Remove the custom ad blocker rule(s) and the page will load as expected.